Welcome
to the website of the Osteopathy Practice Susanna Fenner. Find out about how osteopathy can help you be more healthy. Read up on the history of osteopathy. Check how to get to my office by foot, car or public transport. To make an appointment, please call 0177-536 4918.
Osteopathy is a gentle and respectful method of treatment. It is suitable for people of all ages, from babies to toddlers to senior citizens. I also give advice to expecting mothers and accompany them during pregnancy and the aftercare period following birth.
I studied osteopathy in a part-time program at the Schule für klassische Osteopathie in Hamburg. I regularly attend advanced education and training seminars about osteopathy. I am a member of hpO and of the SCCO.
read more
Important Notice
Dear patients – please be aware that for legal reasons I am not allowed to list all possible areas of osteopathic treatment. I am happy to talk to you about when osteopathy is useful and when it's not, and discuss which form of treatment makes sense for your situation.
The body knows exactly
what it needs to get well. The osteopath's job is to listen, to adjust the method of treatment to the individual patient and thus to encourage and facilitate healing.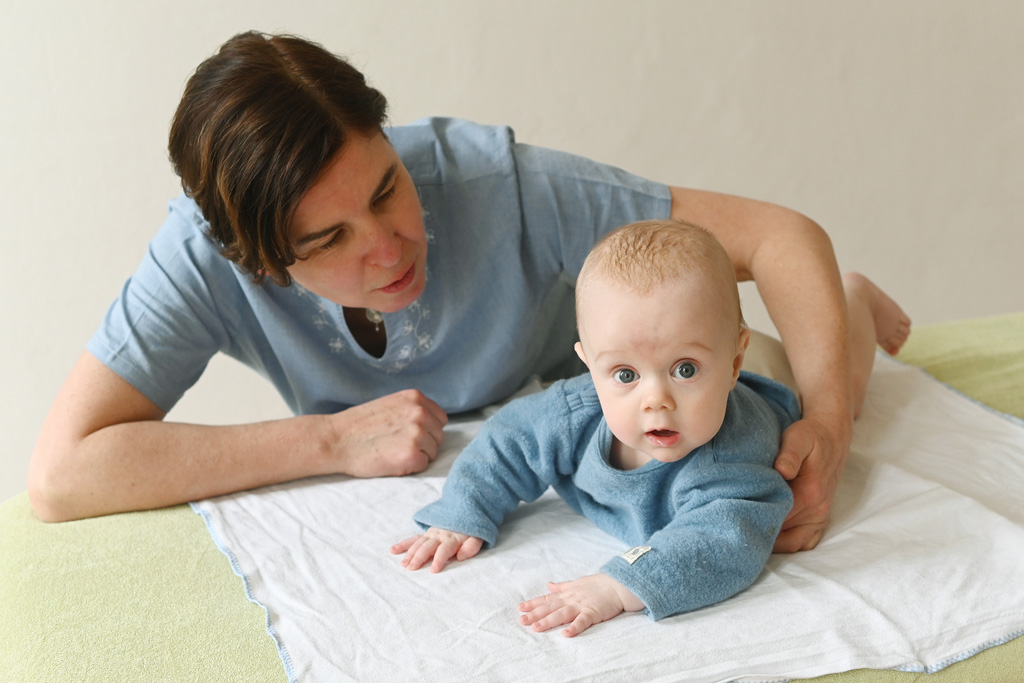 Osteopathy. Support Health and Well-Being